Tools to enrich your
online business
Get comprehensive tools to enhance user experience on your e-commerce store.
Multi tier Loyalty program + Product Reviews + Instagram widgets + Many more...
Easily create Loyalty programs
Reward your customers on their purchase with discount codes, gift cards, or points. So they always have a reason to come back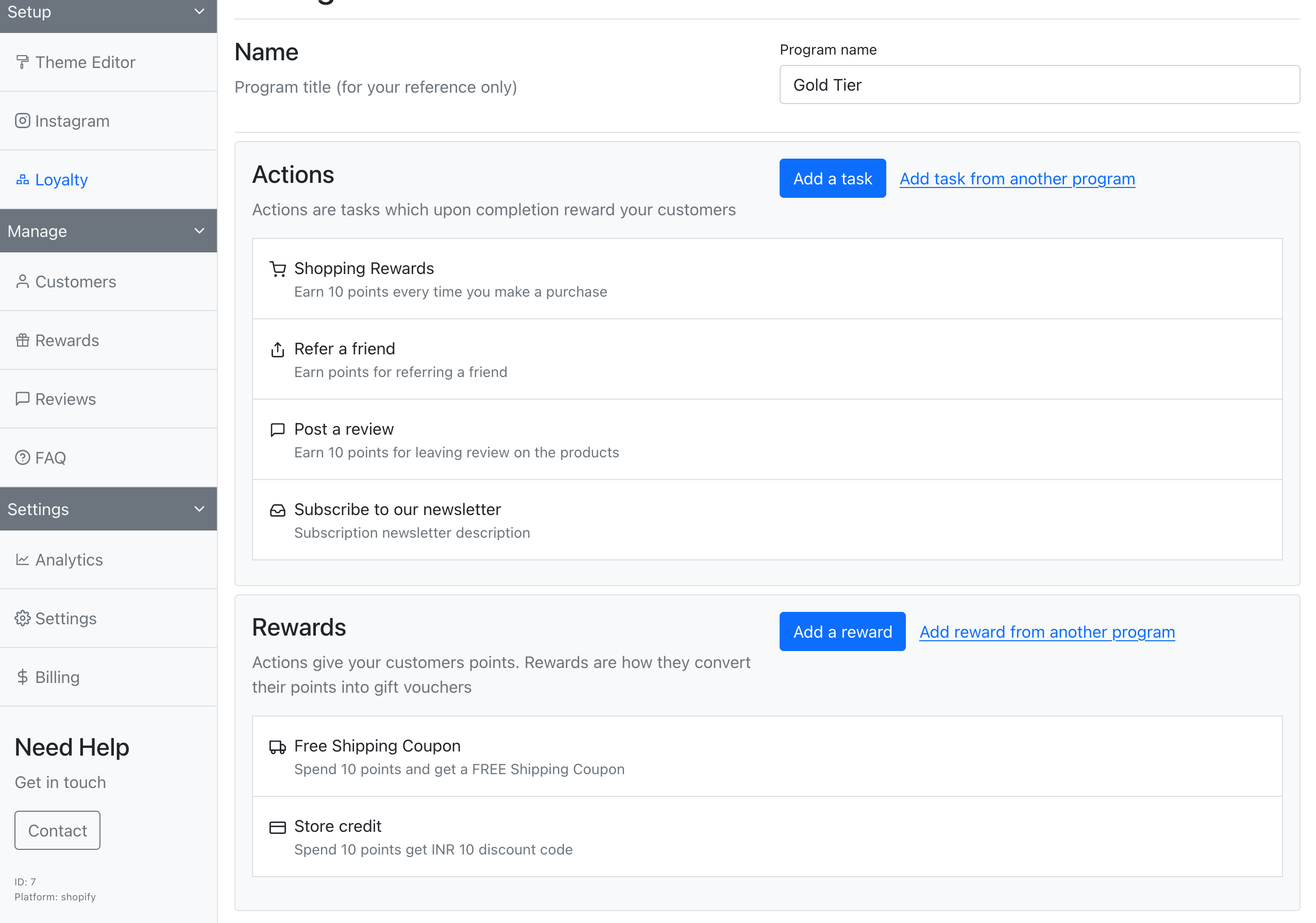 Collect customer feedback
Allow your customers to leave feedback on your store and products. Optionally reward those customers via your loyalty program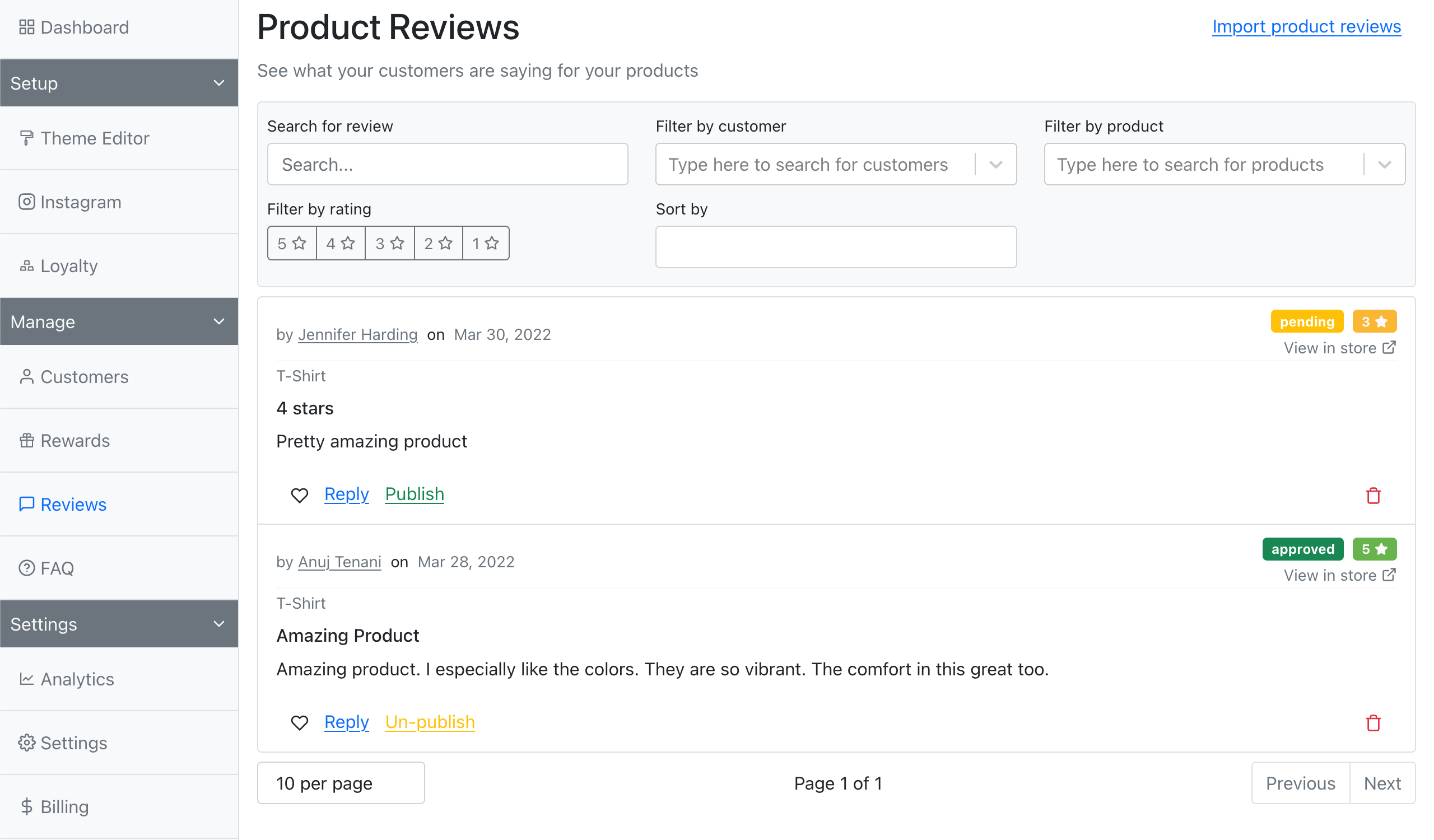 Frequently asked questions
Can't find the answer you're looking for? Reach out to our customer support team.
Which platforms are supported ?

At the moment, the system supports shopify platform only

How much does it cost ?

You are charged $1 per 100 customers on monthly basis

Can I cancel anytime ?

Yes, you can cancel your plan anytime without any hassle from within the admin panel